Link: https://www.census.gov/library/stories/2021/08/more-than-half-of-united-states-counties-were-smaller-in-2020-than-in-2010.html
Graphic: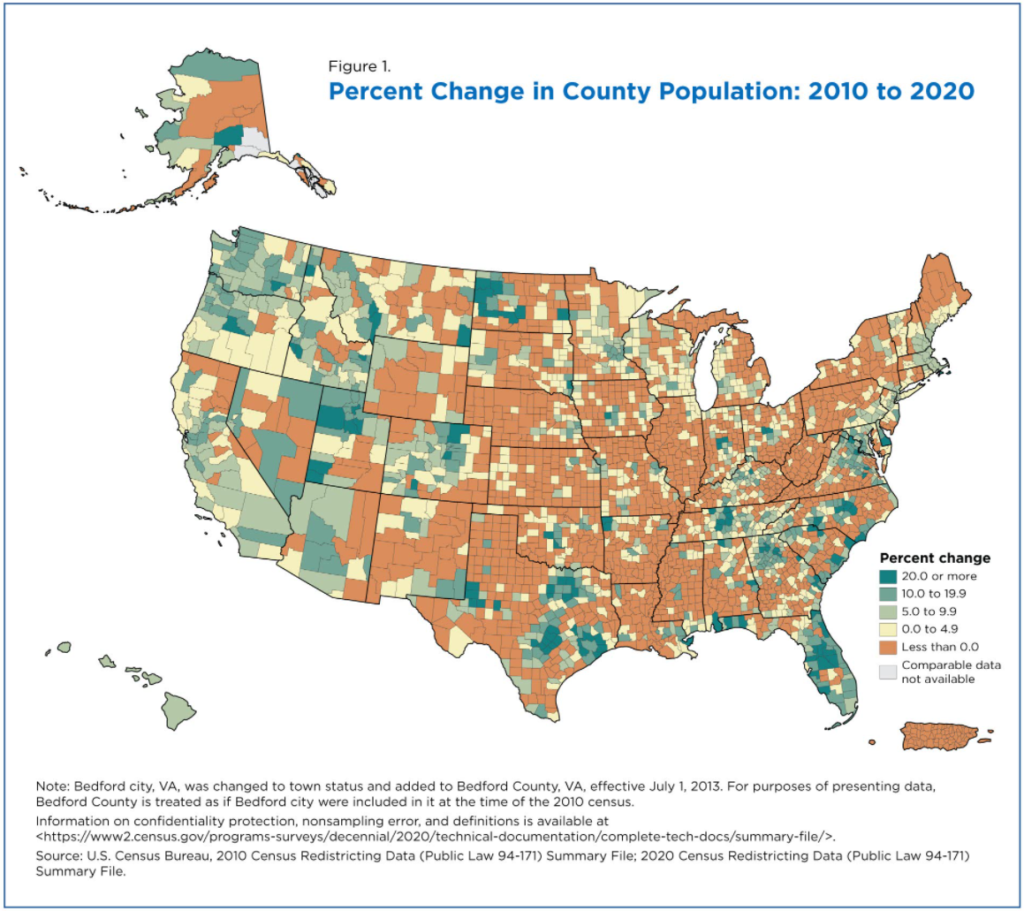 Excerpt:
Almost half (47%) of U.S. counties or equivalents gained population between 2010 and 2020 (Figure 1).

Five counties (metro areas in parentheses) gained at least 300,000 people during that period: Harris County, Texas (Houston-The Woodlands-Sugar Land); Maricopa County, Arizona (Phoenix-Mesa-Chandler); King County, Washington (Seattle-Tacoma-Bellevue); Clark County, Nevada (Las Vegas-Henderson-Paradise); and Tarrant County, Texas (Dallas-Fort Worth-Arlington).

California's Los Angeles County remained the largest county in 2020, crossing the 10.0 million-person mark between 2010 and 2020.
Author(s): PAUL MACKUN, JOSHUA COMENETZ, AND LINDSAY SPELL
Publication Date: 12 August 2021
Publication Site: U.S. Census Bureau