Link:https://asia.nikkei.com/Economy/Vietnam-adds-private-pension-as-silver-tide-rises
Graphic: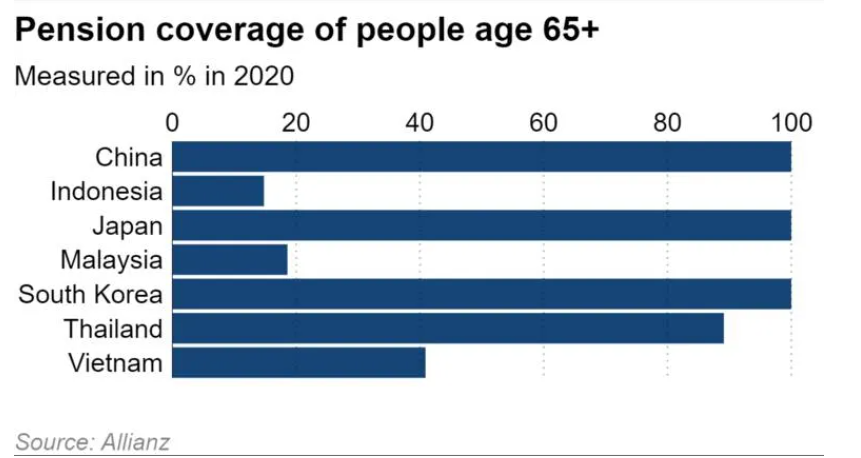 Excerpt:
When communist Vietnam recently introduced private retirement funds, it was taking a step not only closer to capitalism, but also toward changing a young pension system that some worry may buckle if citizens get old before getting rich.

Last year marked the first time workers could put part of their paychecks into private retirement accounts, on top of the share contributed to the state pension. But analysts say bigger, systemic change is needed to enable retirement for all, even as the International Labor Organization says the state fund is robust. 

….

Retirees would seem to be the envy of the neighborhood, receiving payouts worth 75% of their prior wages — the fifth-highest among 70 countries in the Allianz Global Pension Report 2020.

But Vietnam's system covers just 40% of the elderly, which explains why women keep working longer there than in all but five other countries, the report shows.
Author(s): LIEN HOANG
Publication Date: 17 Jan 2022
Publication Site: Nikkei Asia