Link: https://marypatcampbell.substack.com/p/mortality-with-meep-digging-into
Graphic: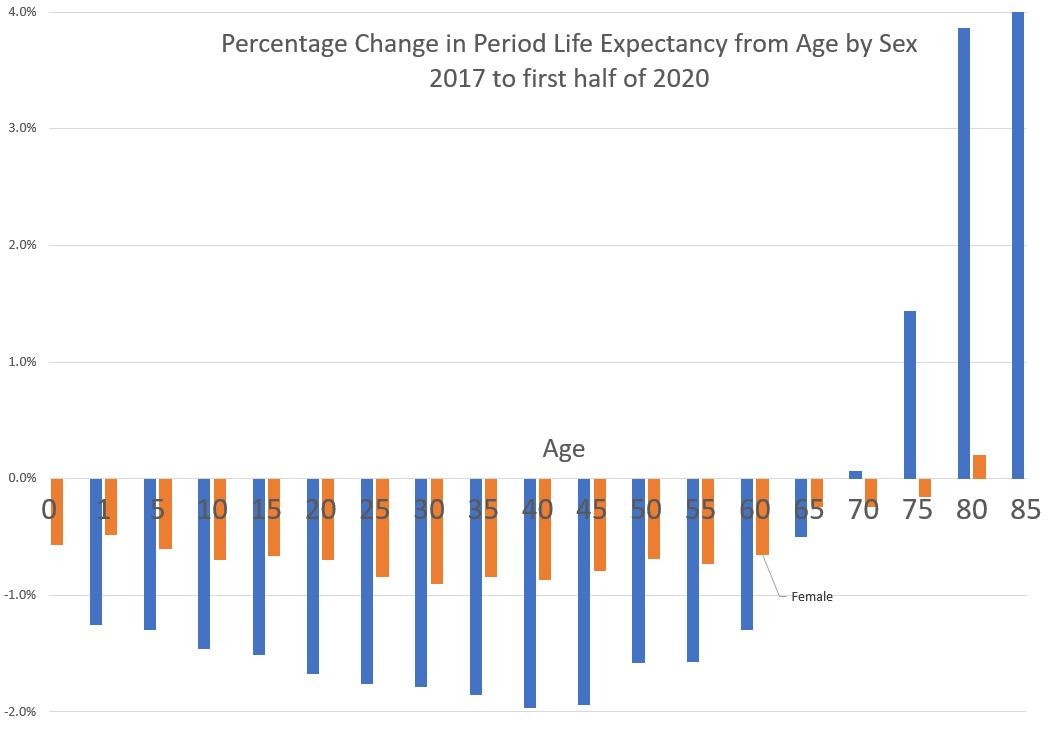 Excerpt:
It is better to provide death rates by age ranges for year-to-year comparisons.

When you calculate a period life expectancy, you're incorporating the mortality rates for all the ages above the current age, and it doesn't really capture how specific age ranges were affected. I can use these life expectancies to make estimates about the death rates, but I'm not going to – I'm trying to keep the calculations simple so that other people can follow my spreadsheets and check what I'm doing.

With age-adjusted death rates, you can capture overall mortality levels, but again, you don't know which age ranges were affected the most.

I believe period life expectancy is used for these types of reports because people are more comfortable thinking about number of years to live, or age at death, than they are thinking about rates.
Author(s): Mary Pat Campbell
Publication Date: 22 February 2021
Publication Site: STUMP