Graphic: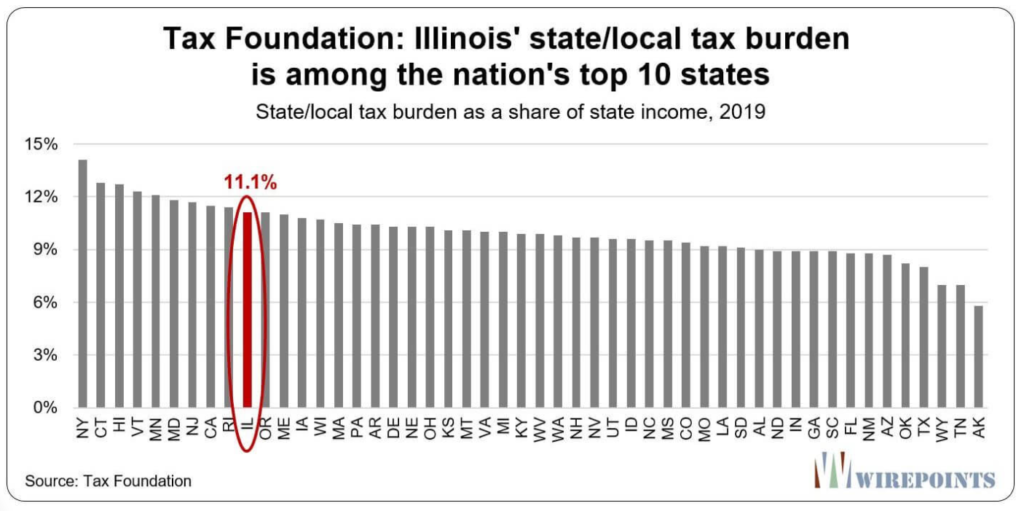 Excerpt:
Two separate 50-state comparisons of state and local tax burdens released this week confirm Illinoisans pay some of the nation's highest taxes. 

WalletHub, the personal finance company, calculated that Illinoisans pay the highest effective tax rates in the country. A more comprehensive study by the Tax Foundation, a non-partisan think-tank, says Illinoisans pay the nation's 10th-highest tax burden.

Either way, their findings validate what Illinoisans instinctively know: they're overtaxed.
Author(s): Ted Dabrowski and John Klingner
Publication Date: 12 March 2021
Publication Site: Wirepoints