Link: https://www.wbur.org/commonhealth/2021/02/10/record-low-flu-rates-massachusetts?linkId=111349310
Graphic: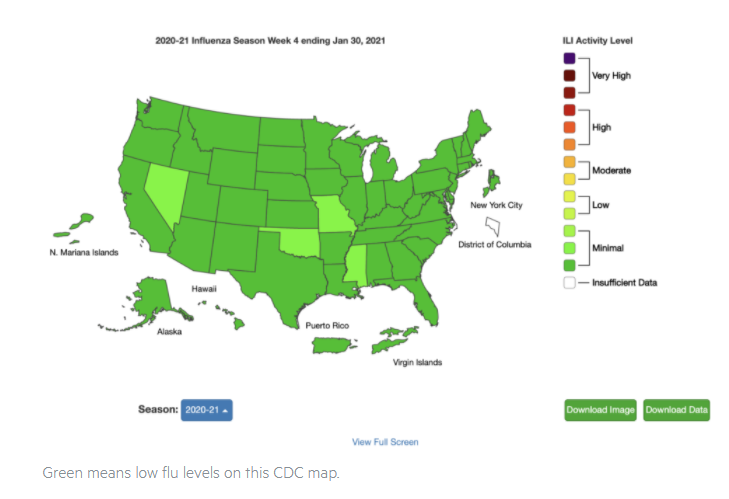 Excerpt:
Federal flu maps use a traffic-light color scheme — green when flu is low, yellow when it's medium and red when it's high. Here in Massachusetts and around the country, the maps would normally show plenty of yellow and red by February. But this year they're pure green.

And it's not just flu that's low. Dr. Eileen Costello, the chief of ambulatory pediatrics at Boston Medical Center, says it's other viruses as well.

"We have seen dramatically reduced rates of influenza this year and respiratory synctitial virus, which is a viral infection of infants and very young children that we see," she says. "It's the meat and potatoes of every pediatric practice in America, and we're not seeing it at all this year.
Author(s): Carey Goldberg
Publication Date: 10 February 2021
Publication Site: WBUR