Link:https://content.naic.org/sites/default/files/capital-markets-special-reports-IM-Outsourcing-YE2020.pdf
Graphic: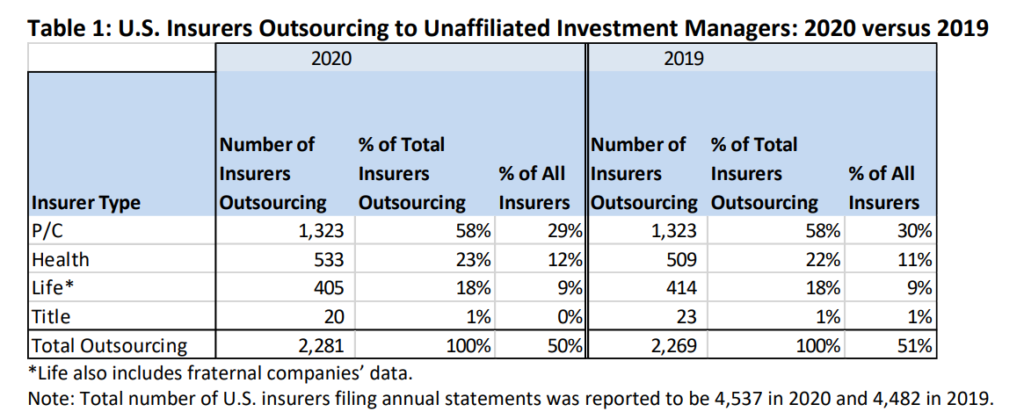 Excerpt:
The percentage of U.S. insurers that reported outsourcing investment management to an
unaffiliated firm has remained relatively unchanged at year-end 2020, compared to the last
several years; it was about half of all U.S. insurers, dating back to at least 2016.
Consistent with prior years, small insurers, or those with less than $250 million in assets under
management (AUM), accounted for the largest percentage, or 63% of the total number of U.S.
insurers, that outsourced investment management.
Property/casualty (P/C) companies continue to account for almost 60% of the total number of
U.S. insurers that outsource to unaffiliated investment managers.
For U.S. insurers that named the unaffiliated investment management firms that they utilize,
BlackRock, Conning, and New England Asset Management Inc. (NEAM) have been the top three
most-named investment managers over the last few years.
Author(s): Jennifer Johnson and Jean-Baptiste Carelus
Publication Date: 18 Jan 2022
Publication Site: NAIC Capital Markets Special Bureau