Link: https://mishtalk.com/economics/price-of-crude-jumps-as-eu-foolishly-doubles-down-on-sanctions
Graphic: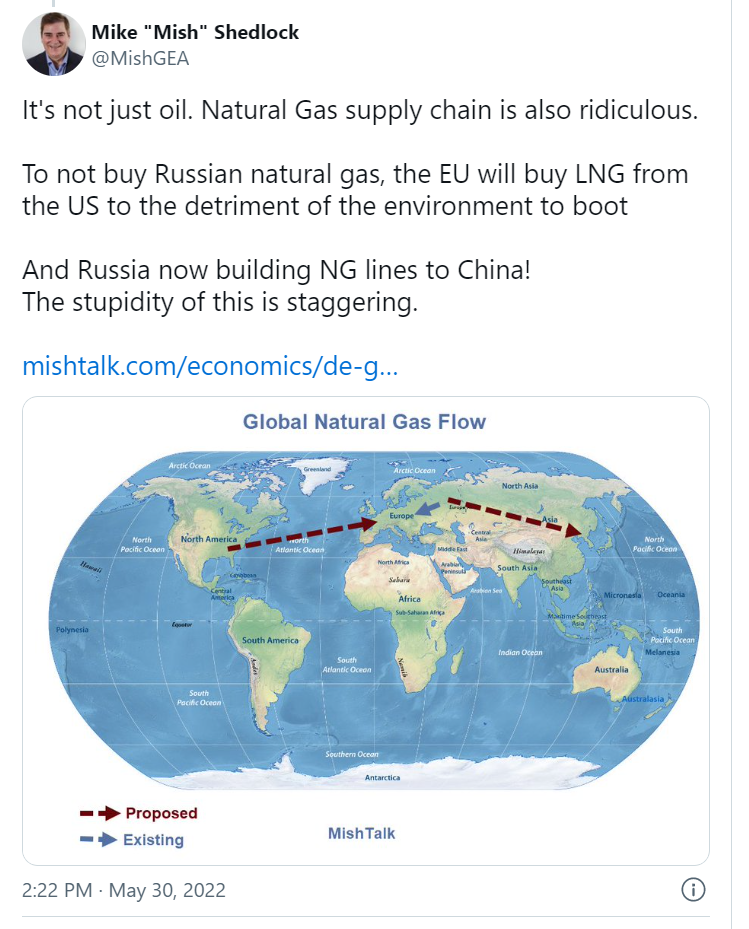 Excerpt:
"This is surely unworkable – a carve out for Hungary, which allows its refineries to enjoy sky rocketing margins on sales elsewhere in the EU because of their access to Russian crude. It's almost laughable," said Jeremy Warner.

It seems the carve out for Hungary was "workable" after all, with predictable results.

Russia, China, Hungary, and energy producers are the beneficiaries of these terribly counterproductive sanctions.

This is my "Hoot of the Day" but it's early. I may easily need bonus hoots. 
Author(s): Mike Shedlock
Publication Date: 31 May 2022
Publication Site: Mish Talk